As a Realtor in Northern Westchester, the question often arises – What exactly is a Hiram Halle House ? We do know they are scattered over the Hamlet of Pound Ridge. As a broker that believes that it is always more than the house, a group of my colleagues and myself headed out to Pound Ridge one morning for a special tour of "A New Look: Hiram Halle's Life & Legacy" at The Pound Ridge Museum. Our Docent for the Tour was long time resident Ebie Wood.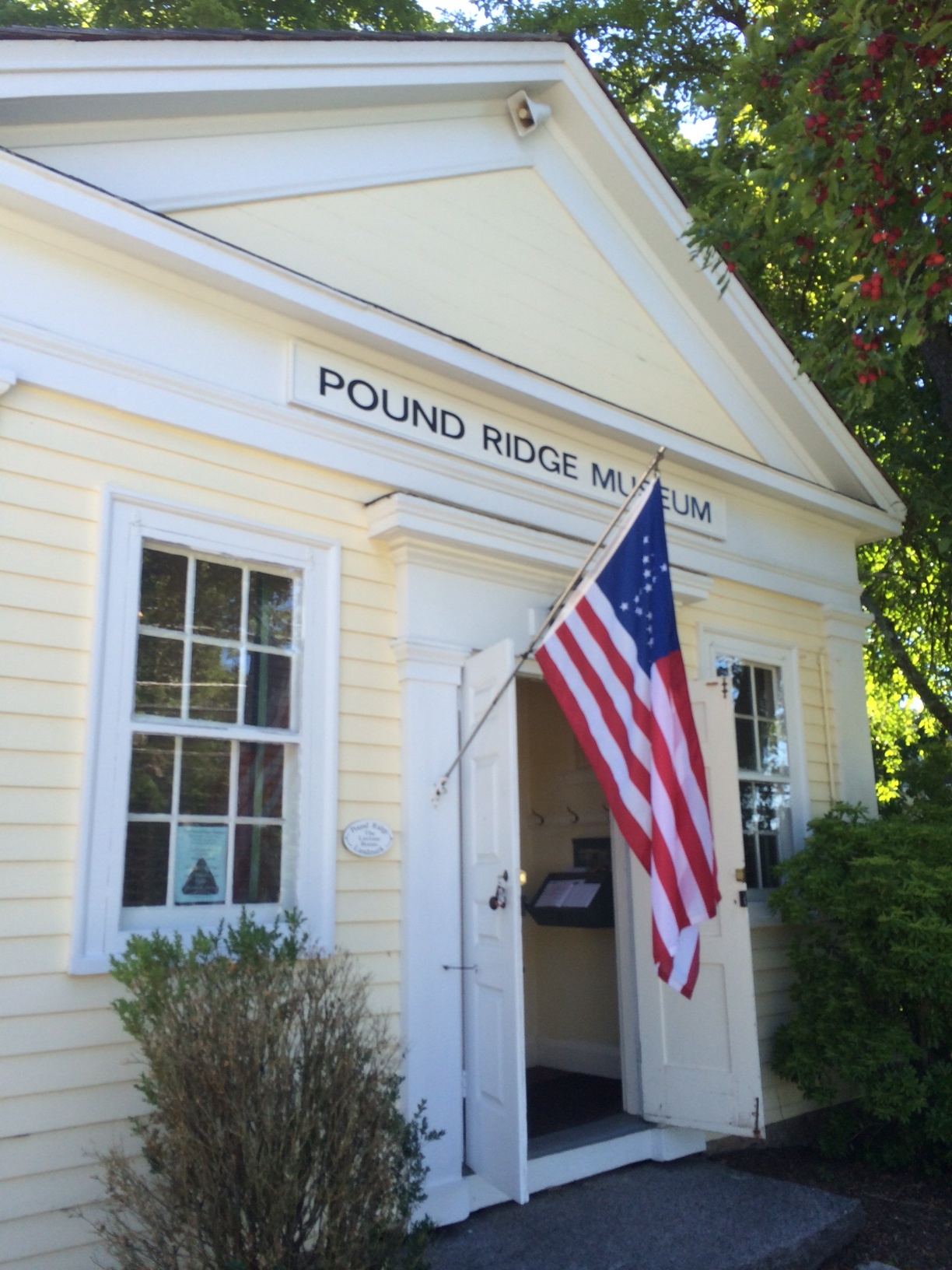 First of all – who was Hiram Halle? Long a fan of alliteration – I had to find out! He was born in Cleveland, Ohio in 1867 and left school at a young age to help his parents who had emigrated from Germany in their store. He later worked with Universal Oil Products as an inventor. A very innovative company, UOP worked with and improved the raw material of oil. With their breakthrough of the technology that would create a 100% octane aviation fuel, the Allies were given superior air power over Germany and Japan in WWII.
In 1931 Universal Oil Products Company was sold and with his share of the profits his life as a Philanthropist began. 1933 The New School for Social Research in New York saw the gathering clouds in Europe and started a program "Scholars in Exile" to bring German Jewish Scholars to the United States. Hiram Halle immediately pledged enough money to fund the first two years of the program. in particular, Halle was a great admirer and supporter of Albert Einstein and some of their correspondence is a highlight of the exhibit.
Halle began to then contribute to his first weekend, then full time community of Pound Ridge , NY. He helped build the Elementary School, helped start the Fire Department and then thought that the hamlet could use a central social hub. He renovated a house in the center of the then Hamlet and had his friend and locally renowned cook, Emily Shaw, run the
run the establishment. The rest as they say is History – long before destination anything was fashionable, Emily Shaw's was a destination dining spot for many years for people from the Tri-State area. Life, style and excellence has returned to it and it is now known as breathed life into it once it again under the auspices of Jean-Georges Vongderichten as The Inn at Pound Ridge.
Now – The Hiram Halle Houses! Hiram Halle acquired many houses throughout the Hamlet of Pound Ridge and renovated them not in the Colonial/Farmhouse style in which they were built but in an idealized Classical style. You will find delicate and beautiful Palladian Styled windows – not a McMansion version by any means. He also searched the New England countryside for antique building materials from abandoned barns and homes including wide floor boards, antique mantels, hand blown glass windows and many more fine and rustic components. He then rented the homes but first he filled them with Americana antiques that he also found on his New England Travels. Of course he had to find people that would appreciate his efforts and the collection with which they had to live.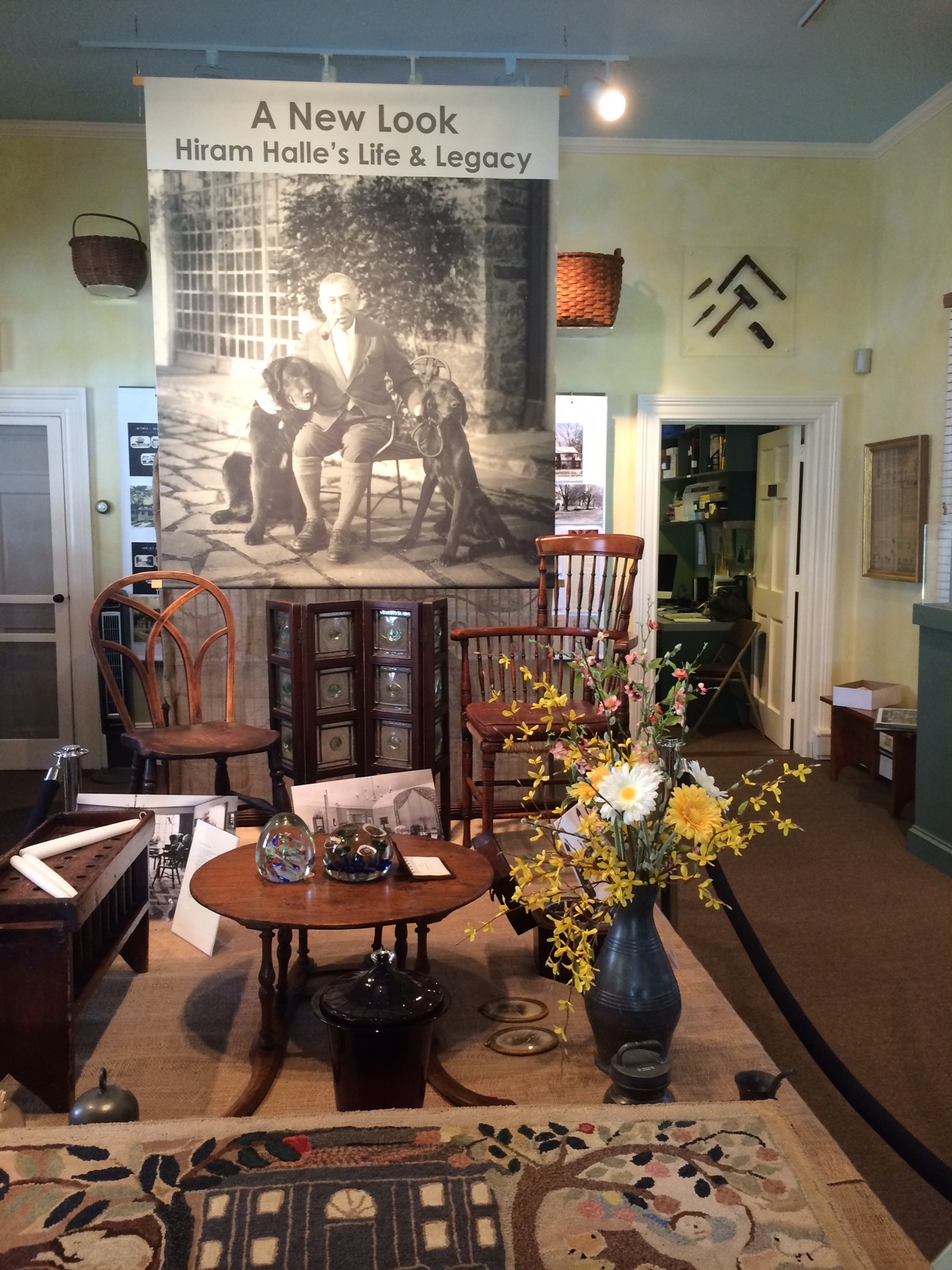 The Hiram Halle Exhibit is at the Pound Ridge Museum- 255 Westchester Avenue Pound Ridge at the intersection of Routes 137/172/124. It is running through Sunday November 29th. Open On Saturdays and Sundays only from 2-4pm. For possible additional appointment times call 914-764-4333 www.PoundRidgeHistorical.org